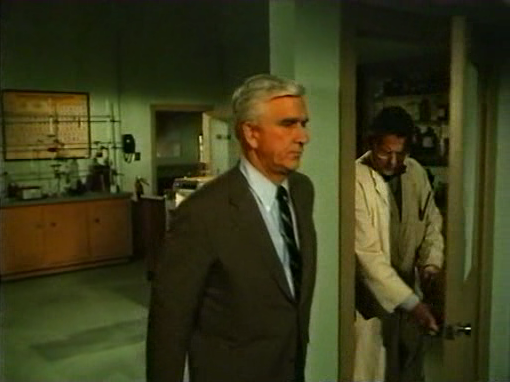 My name is Lieutenant Frank Drebin, Police Squad, a division of the Police Department. I just got a call from headquarters. Someone killed off a cop series in the prime of its life, and we couldn't find the body. Fortunately some new evidence turned up, and it looked like we might have found the body and it's killer.
And so begins this week's episode of A Bit of Torrent , a weekly (almost) feature of Simon Says where we highlight the absolute latest in downloadable content. This week in the crosshairs: Police Squad!
If you've ever seen Leslie Nielsen or any of the Naked Gun movies, you know what to look for. You know what I mean. Exactly. It's basically six mini-Naked Gun movies in a row.
Download Police Squad (complete) on The Pirate Bay .
Sadly, the show was cancelled before its time. Cigarette? Yes. I know.